Could you single-handedly construct a building in a month? We bet you could! That was the mindset at the creation of the post frame building.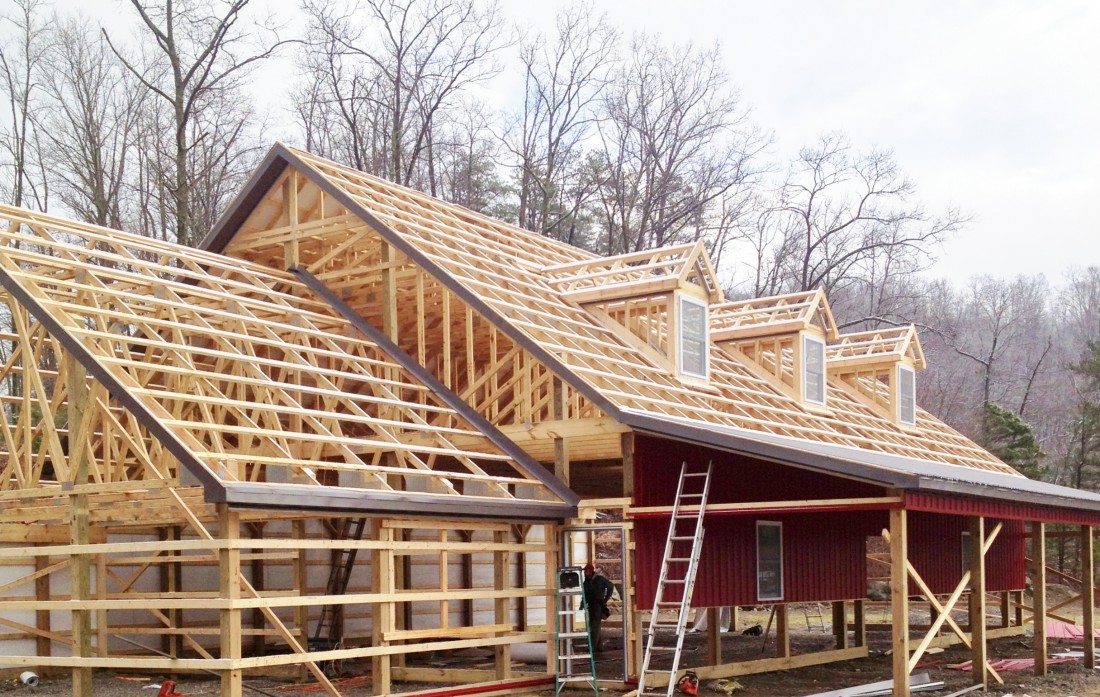 Commonly referred to as pole barns, post frame building construction is a simplified building method that was developed in the 1930's as a way to offer an affordable, quick solution to the new corporate farming practices. During that time, there was a shift toward engine-powered farm equipment which led farmers to seek cheaper and larger storage units that could be constructed with minimal to no assistance.
The 1920's fostered low values on agricultural products, allowing room for corporate farming practices to grow. With larger acreage and a rising need for space, the method of post framing emerged. The practice originally used utility poles for agricultural builds, but soon advanced into what it is today.
Modern day metal building construction is flexible on form and function, meaning options are infinite! With a wide variety of colors, add-ons, designs, and more, these buildings are no longer limited to rural settings and farmers. People have frequently used our high-quality, post frame building kit packages to create homes, sheds, garages, play houses, and more!
Pole barn construction is a tried and true building method that will surely withstand the test of time. We are excited for the future of post frame buildings! Where do you see the future of pole barn construction in the next 80 years? Comment below!