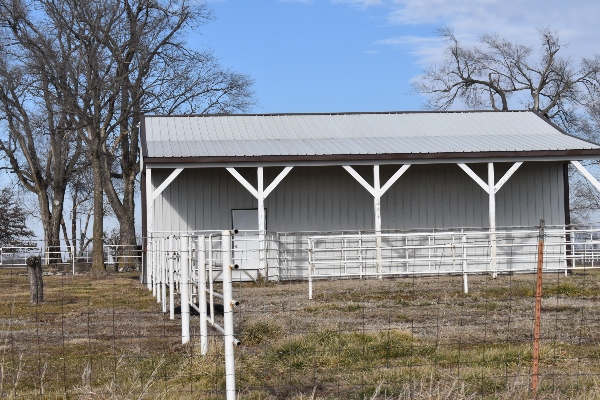 Horses can be some of the best companions around, but they need a nice spot to call home.
Many people choose to house their horses in boarding centers then visit as often as they are able. However, there are ways for you to keep your horses on your property without going crazy trying to create the right home for them. One of your best options to house your horses is in a pole barn.
There are many options for you to comfortably make a home for your horse or horses, whether you need a small barn for one horse or a large horse barn for commercial use. Keep reading to learn more about the reasons why a pole barn might be right for your equestrian center.
1. Pole Barns Give Your Horses Their Space
As you well know, horses are no small creatures. Many people struggle to find a living space for their horses that allows enough space for them. Though there are larger and smaller horses, all of them need enough space to be comfortable. With a pole barn, you can start with a smaller enclosure, then scale up depending on the amount and size of your horses. Just as no two horses are the same, pole barns can and need to look different to suit your horses' individual needs.
2. There are Options Aplenty for Your Horses' Pole Barn
Just as your home suits your personal needs, style, and aesthetics, your pole barn can reflect the needs of your horses. There are many options when designing your pole barn to fulfill your needs for your horses' home. Do you need one larger door or several medium doors? How about additional human-size doors? How many windows would you like and where? Also, don't forget to add tack rooms, cleaning stalls, and other special rooms.
3. Don't Forget Your Horses' Comfort in Their Pole Barn Home
Horses are sturdy creatures. They can better weather the seasons than most people. However, they are still living beings and still feel the effects of intense cold, extreme heat, or uncirculated air. With the right planning, you can keep your pole barn at the right temperature and well-ventilated so all your horses stay comfortable. Different locations will have different needs, so make sure to work with your contractor to get exactly what you need.
4. Horse Pole Barns are Cost-Effective
Horses are not cheap! Owning a horse on your own or running an equestrian center can get pricey quickly. That being said, their accommodations don't have to be expensive. With the structure, size, options, and easy-to-build format, pole barns are a great way to house horses effectively and inexpensively. Working with an experienced contractor will ensure that your pole barn has everything you need for a successful horse home. Our manufacturing and outreach team can connect you with professional contractors in your area.
Build Your Equestrian Center Pole Barn Now
Horses are large animals with special needs. Make sure their housing needs are met efficiently with a pole barn designed to suit their needs. Here at Mansea Metal, we design and manufacture sheet metal for pole barns. Our packages can be made-to-order so you can get everything you need and nothing extra. Give our team a call today.