Manufacturer of Premium Metal Roofing and Pole Barns
in Winchester, Kentucky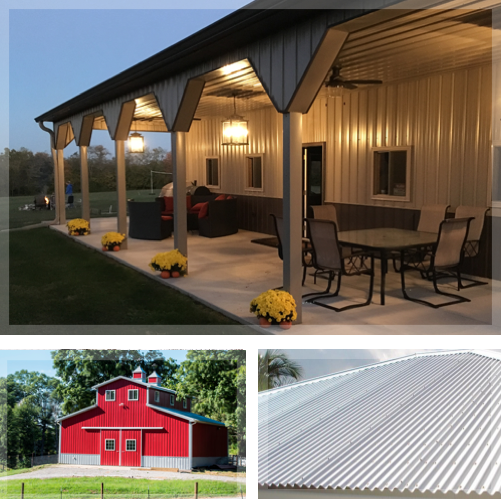 Quality steel, superior finishes and longer-lasting lumber makes all the difference.
In Kentucky, it's all about horses, basketball, bourbon and products that are locally produced. That's why we manufacture our metal panels right here in central Kentucky using only quality steel and superior finishes. Our Sherwin-Williams WeatherXL™ coatings come with a 40-year limited warranty that gives you the peace of mind you need. And, these rugged panels come in a variety of profiles designed to fit any budget.
A Midwestern Buildings package is each custom-designed to your exact specifications. These post-frame buildings are a better solution for your next garage, stable, storage or hobby building designed to last, generations.
Contact us today or visit our local showroom and speak with one of our specialists. We'll work with your builder or contractor or, if you prefer, we can handle everything from start to finish.