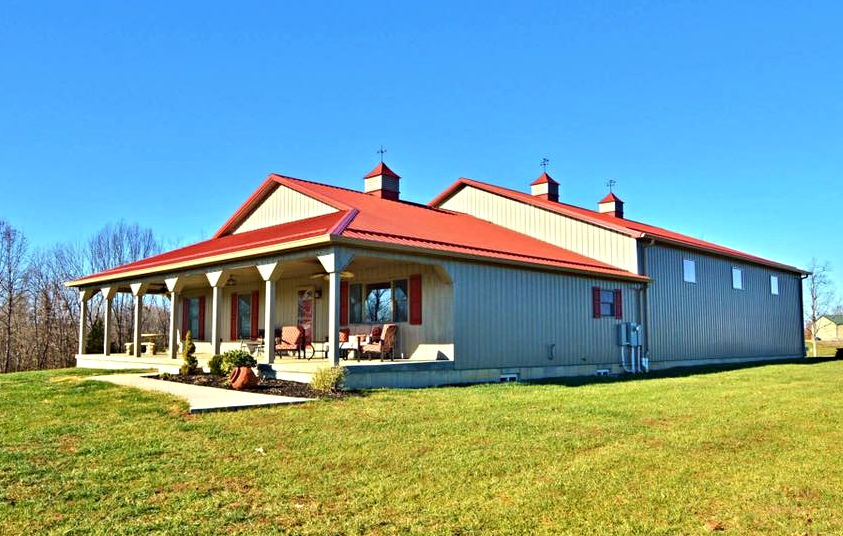 With two metal manufacturing plants, Mansea Metal & Mid Western Buildings has provided high-quality, low-cost metal solutions for thousands of customers over the span of a decade. Throughout the years we have had the opportunity to help create countless, beautiful custom pole barns, as well as improve the look and functionality of numerous homes.
We recently provided a materials package to a customer in Dry Ridge, Kentucky. Featuring a red premium rib roof and light stone premium rib siding, this building included three, 36" cupolas, wrapped WYE bracing, and a liner porch ceiling. The layout of the building is simple: a large workshop in the back and a large living space in the front.
The home portion of the building boasts an open concept living room and eat in kitchen, 3 bedrooms, and 1 bathroom. While the workshop features a large, clutter-free area for working on any project.