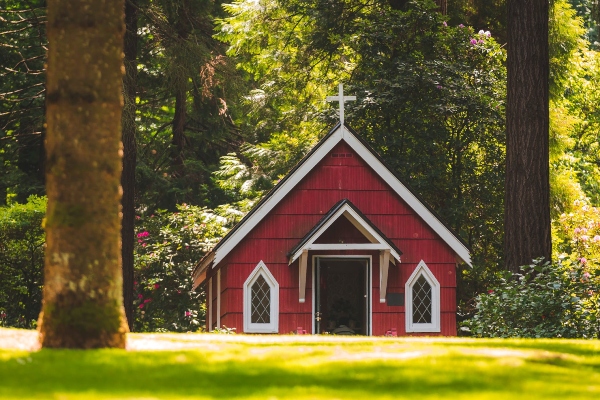 Churches and other places of worship are important pillars in the community. There are over 380,000 churches serving communities and offering a unique chance for introspection and empathy in the US alone. Because of the role they cover, it is only understandable that you would want your church to be modern, efficient, and well-designed.
For this, metal roofing is the ideal choice. Learn about the benefits of a metal roof in this guide by Mansea Metal - and learn how your place of worship can raise the funds needed for a renovation project.
4 Metal Roof Benefits For Your Place of Worship
Aside from the expensive slate option, metal is the longest-lasting material for roof construction. Metal roofing is particularly suitable for churches and other places of worship because:
Lightweight - It does not add a lot of weight to the structure underneath, making it perfect for historical and old buildings
Affordability - The average cost of a metal roof is between $5,429 and $15,289. This makes it far more affordable than other types of roofing materials, including composite and slate.
Longevity - a metal roof can last longer than 70 years when properly maintained and cared for
Easy care - your church can maintain the roof by investing in regular professional inspection and gutter cleaning.
Raising The Funds Your Place of Worship Needs For a new Metal Roof
Over the past two years, the pandemic and the global crises have encouraged millions of people around the world to reconnect with and strengthen their faith. At the same time, the 2020 economic crisis has been hard on everyone. Thousands of places of worship around the country are struggling to find the necessary funding for adequate structural updates and repairs.
While the pandemic boosted everyone's faith and two-thirds of American volunteers are dedicated to religious causes, donations are at an all-time low. Here are some alternative ways to fund your church's roof renovation project:
Launch donation initiatives - encourage the congregation to bring spare change to church. Or, support give-it-up initiatives by showing people what they can build for their community by giving up a latte a week!
Use social media platforms and technology - make giving donations easy by allowing your congregation to pay by card. Social media movements and communities are a great way to keep everyone engaged and involved in your project.
Consider crowdfunding campaigns - crowdfunding campaigns can help you show your donors what you are planning to do with the money you raise. And, thanks to crowdfunding platforms, you can involve donors outside of your congregation.
Show the benefits - if you are looking to raise funds for your construction project, it is important to show donors what they are contributing towards. If needed, consider breaking down the fundraising goals by specifying what will be done with each donation.
A church or place of worship is a common good for the local community, and creating modern, safe, and efficient facilities is crucial to continue attracting your congregation.
Work with a Provider of Quality Metal Roofing Material for Your Church or Place of Worship
The tips above are great ways to raise the funds needed for a new roof - but don't forget that nobody knows your congregation better than you do. Put this knowledge into practice to launch a fundraising campaign that is customized to your donors and able to get everyone involved. When you are ready to talk about your metal panel options for roofing, Consider the quality work from Mansea Metal. Give our team a call today to discuss your options.