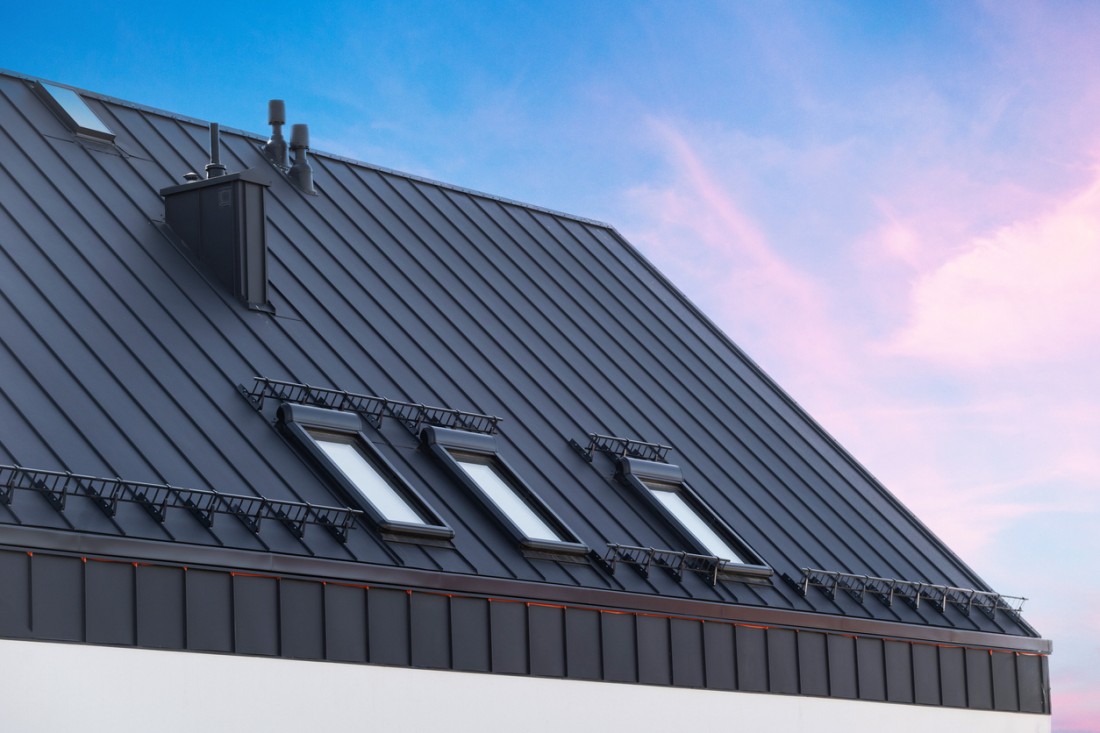 In areas like Kentucky, Illinois, and Ohio, severe weather conditions are all too common and can quickly take a toll on your roof. From excessive snowfall to high winds and tornados, your roof takes a beating. Thankfully, with innovative technology and new roofing advancements, metal roofing is on the rise—and is your saving grace to unprecedented weather.
As you plan your residential or commercial metal roof replacement, a common question may arise: how can I add more natural light to my space? The professionals at Mansea Metal have the answer—skylights! When it comes to installing skylights on a metal roof, many homeowners and businesses wonder if combining the two is possible. Among their many benefits—energy efficiency, natural light, and fresh air—skylights can be installed on any type of roof, including metal.
Understanding Your Skylight Options
Before you begin your skylight journey, it's important to understand your skylight options. Skylights for corrugated metal roofs are different from those for shingle or tile roofs. There are various shapes and sizes available when it comes to skylights, but generally speaking, your main options include:
Fixed -

These skylight options offer various sizes and shapes, but the windows do not open.
Vented - In contrast, vented skylights look similar to the fixed option but can be opened by hand or by electronic control.

Curb-mounted -

This skylight sits on an outside curb or frame mounted to the roof and sits up higher than the roof itself.

Deck-mounted -

Sitting flush with the roof, deck-mounted skylights offer a more hidden appearance when looking at the house.
Both curb-mounted and deck-mounted skylights can be installed on your metal roofing system, but a professional roofer should be consulted with before deciding on an option. Our professionals at Mansea Metal can provide you with insight into which skylight will work best for your metal roof and the area you reside in.
Common Questions Regarding Skylights
Skylights have always been a unique and luxurious home additive, but that doesn't mean you can't have one professionally installed. Let's take a look at some of the most commonly asked questions regarding skylights and metal roofs.
Can the Sunlight from a Skylight Affect My HVAC Costs?
Just as regular windows allow sunlight to add heat to your home, skylights can do the same thing. This can be a good or bad thing, depending on your location and the seasons your area experiences. Thankfully, there are many different types of skylight options that can help mitigate HVAC costs and keep your energy efficiency in check.
Panes with a bronze tint and double-insulated glass can reduce heat gain, making a skylight feasible even in Kentucky's Mansea Metal southern location. Additionally, metal roofs are one of the most energy-efficient roofing options because they can reflect heat and act as insulators during the colder months. When a skylight is paired with a metal roof, the two work in tandem to save you heating costs.
How is a Skylight Installed on a Metal Roof?
A skylight is installed similarly to your home's window or door wall. A professional team will cut out the defined area where you plan to install the skylight, retrofit flashing and insulation, and place the skylight. Your metal roof will then be placed on top of the fins (the excess area that attaches the skylight to your roof) and attached.
If you have further questions regarding a skylight installation for your metal roof, contact Mansea Metal today to learn more.
Can I Install a Skylight on My Existing Metal Roof?
The simple answer to this question is yes, but installing a skylight on an existing metal roof comes with some drawbacks. First and foremost, installing a skylight on an existing roof is much more difficult than during a roof replacement or installation. Because the built-in flashing (weatherproofing junction between the skylight and roof covering materials) needs to be installed under the existing roofing system, a team of professionals will need to remove a significant section of your metal roof in order to install the skylight properly.
Due to the inability of the metal to flex like shingles, this process will result in more labor, more time, and more money. Rather than installing a skylight on an existing metal roof, the professionals at Mansea Metal recommend planning a skylight installation during your next roof replacement to save precious money and time.
Your Metal Roof Experts in the Midwest
Choosing the right roofing system starts with choosing the right roofing manufacturer. At Mansea Metal, we offer superior metal roofing products and customer service for all your roofing needs. We'll inspect your roof properly and help you determine a skylight and metal roofing option that best suits you and your lifestyle. Although your initial cost may be higher than other options, Mansea Metal's custom high-quality steel panels are an investment that will save you time and money for the life of your structure!
Choose Mansea Metal to Protect Your Home & Family
Proudly serving Kentucky, Illinois, and Ohio, Mansea Metal is the leading supplier of top-quality metal roofing and siding. Whether your roof needs a full replacement or repair, we're the metal roofing experts you can count on in the Midwest. Contact us today to start your next metal roofing project!