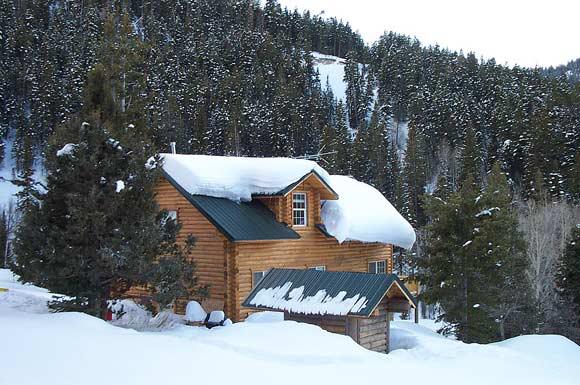 Undoubtedly, the busiest time of year for roofing contractors is the spring and the fall. Most homeowners want to replace or fix their roofs during seasons with mild weather.
However, most homeowners pursuing roofing projects are under the misconception that metal roofing can only be installed in warmer months. In fact, a winter installation of metal roofing can provide many benefits for homeowners.
The Pros and Cons of Metal Roofing Installation in the Winter
Aside from shoveling snow and staging the installation, installing a metal roofing system in the winter doesn't have many impacts. This time period grants homeowners more flexibility with a wider range of available contractors devoted to your installation. Not to mention, the offseason always holds the possibility of lower pricing.
Unlike other roofing options, metal roofing can easily be installed in the colder months without compromising quality. By design, metal roofing panels are not subject to cracking, bending, or breaking. As a result, this strong roofing system is not phased by harsh temperatures and snow. In fact, metal roofing materials are designed to shed water, minimizing ice and snow collection.
Finally, metal roofing does not have to cure and seal. Pairing durable materials with the process of metal roofing, wintertime is an effective season for installation.
Can Asphalt Roofing Have a Winter Installation?
While asphalt roofing can technically be installed in the winter, to do so comes with great risk. Roofing contractors must use extreme care and caution to prevent bending and cracking the brittle shingle and trapping moisture. These factors can increase your material's cost and call for additional roofing repairs.
Additionally, it is crucial that asphalt shingles seal correctly. As opposed to the freezing temperatures of winter, warm days are needed to allow for suitable bonding for asphalt shingles. Without it, improper sealing can cause leaking, wood rot, and a needed roofing replacement. With cold temperatures and an increased risk of snow, these risks are highly likely.
If you are interested in an installation for asphalt shingles, our dedicated team of roofing contractors can help you find the ideal time frame that works for you. While the winter season may not be the best season for an installation, it may be a good time to schedule an installation for the spring.
Request a Free Quote From Mansea Metal
Increase your home's safety and curb appeal with standing seam metal roofing. Installing a metal roof this winter is a smart decision for your wallet, home, and the environment. With Mansea Metal, you get top-quality products, values, and roofing services. Contact us for a free quote today.