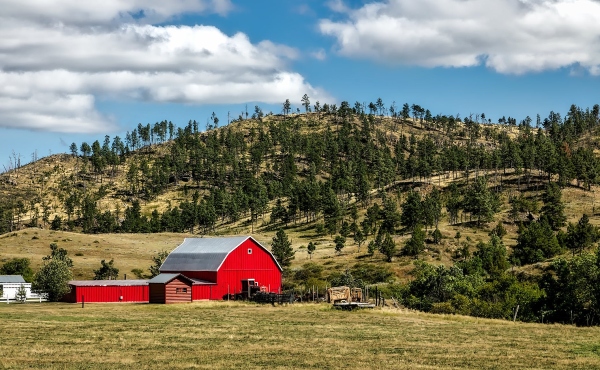 Over the past few years, house prices in the US and in the world have been skyrocketing. In 2021, the sales price of new properties reached an all-time high of over $443,000. Because of the transformation of the American real estate market, adding and extending a building on your property can be an incredibly valuable investment. After all, the race for larger living spaces at affordable prices is underway!
Whether you are considering selling your property or considering extending your existing building to increase your livable space, adding square footage to your metal pole barn can be extremely beneficial. Find out more in this guide by Mansea Metal.
Added Square Footage Equals More Storage
In the US, there are over 50,000 storage facilities and 24 million rentable units - at a monthly price of nearly $100! Before the pandemic, nearly 10% of all households in the US were renting storage facilities. But, today, this percentage is far greater as Covid-19 triggered a new space race and left families wanting more livable space.
But if you have your own metal pole barn, you will never struggle to find enough space to store your belongings. And, extending your barn's square footage is an excellent affordable storage alternative!
A Larger Metal Pole Barn Can Help You Scale Up Your Agricultural Operations
Metal pole barns are extremely functional and versatile. Depending on your needs, a metal pole barn can house stables, farm shops or agricultural businesses, antique cars, or machinery and tools. Extending your metal pole barn's square footage is an excellent way to increase your operational space. In terms of agricultural businesses and farm shops, more square footage means that you can store more products, guarantee supply, and sell to more customers.
Larger Indoor Living Environment For Your Animals
Whether you own livestock, barn animals, or horses, there is no doubt that you are always looking to improve their quality of life. And, since the beginning of the pandemic, the whole world understood the importance of protecting animal welfare. Extending your metal pole barn's square footage allows you to create larger stables, pens, or living spaces for your animals. Even if you are unsure about this investment, remember that the results are healthier horses, higher quality products, and better living space for you and your family.
If you are just getting started in the world of animal agriculture or stables management, make sure to speak to experts in the industry and refer to the local government guidelines.
A Custom Pole Barn Design Can Improve the Property's Layout and Value
At Mansea Metal, we understand the importance of making investments that come with substantial returns. Extending your metal pole barn and increasing your home's square footage won't just improve your home's layout, but also improve the property's value. Indeed, depending on how large and well-kept the building is, a garage or metal pole barn can add around 13% to the market value of your property.
Ultimately, if your existing building allows for an extension and the area surrounding the house offers enough space for a more spacious building, you should go ahead and start planning to add square footage to your metal pole barn.
Extend Your Pole Barn's Square Footage with Quality Metal Panels
Pole barns offer both residential and commercial owners many wonderful options. Don't let the current limits on your space box in your needs. Expand the potential of your pole barn with quality metal panels from Mansea Metal. We offer a range of panel styles and sizes, plus we can fabricate custom panels to meet your needs. Give our team a call today.