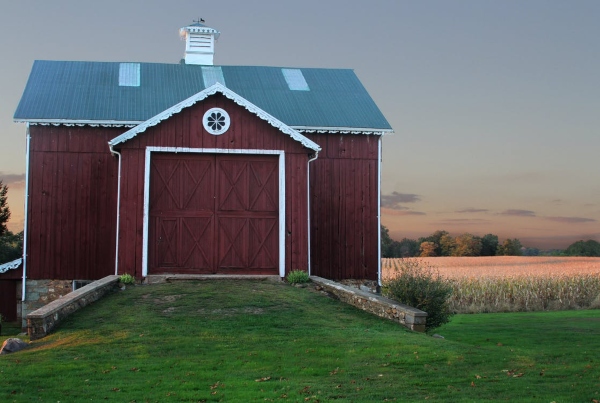 A pole barn is a fantastic solution to a number of requirements, from work to keeping horses. If you are planning on building one, it's important to take safety into account, both to ensure you follow local regulations and to construct a safe space to use. When you want to run power to your pole barn, you need to plan it out carefully and take all of the necessary safety precautions. You can take the DIY route if you want to take on a challenge and save some money. However, some people prefer to hire a professional to make sure they get it right and everything is done safely.
Electricity is a must-have feature for your pole barn. Follow these safety tips if you want to get the installation right.
1. Know Local Regulations
Every locality has its own rules and regulations regarding building a pole barn and electrical work. Before you get to work on powering your pole barn, you need to know what regulations you should be following. Rather than try to work this out on your own, it's smart to contact an electrical inspector. They can help to ensure you follow any codes and regulations required and provide advice on burying cables if you are powering your barn from your home panel.
2. Find Out How Much Energy You Need
Different people will require different amounts of power to their pole barns. If you're using your pole barn to accommodate your horses, you might only require enough power to keep the lights on. However, if you want to turn it into an office or safety quarters, you will need more energy. Getting your energy requirements right is important if you want to avoid problems caused by overloading your circuit later. Find out how many amps you will need to run everything in your barn before you begin building or even buying materials.
3. Choosing the Right Supply
Your options for running electricity to your pole barn include doing it directly from your home or contacting a utility company to supply the power directly. If you require fewer amps, running the electricity from your primary supply could be adequate. However, if you require a higher number of amps, a direct supply from the utility company could be a safer and more practical solution. This is especially useful if the pole barn isn't close to the house or main building and wiring from the home panel would require a lot of cable to be buried.
4. Think Carefully Before Choosing the DIY Option
Although the DIY option could save you money when you want to install your pole barn electricity, you should think about whether it's the safest option. If you don't really know what you're doing, it could be much more sensible to get a professional electrician involved in your project instead. Even if you do decide to wire your electricity straight from your home, contact a professional first for advice.
Wrapping Up
Before you run electricity to your pole barn, take the necessary steps to carry out a safe project. Contact us at Mansea Metal if you're looking for help with a custom barn. We provide high-quality building materials to fit your budget. Give our team a call today to start your project.