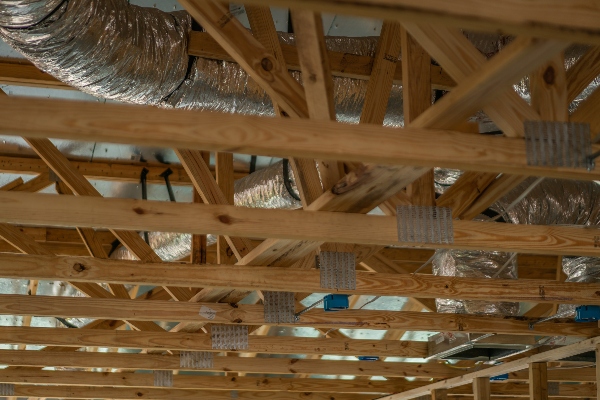 The more comfortable a space is, the more likely you are to use it.
Some people use their pole barn for storage of materials. Much like a garage, this would not need to be a heated area. However, if you are like most pole barn owners, your pole barn is much more a part of your life. Whether your pole barn is your home, home to your hoofed friends, or cars/equipment that you want to take care of, make sure to consider the heating and cooling needs of your barn.
Temperature control in your pole barn has many factors. Let's go through the best ways to heat your pole barn to control the temperature during the cold winter months.
Temperature Control in Pole Barns
If you only store tools in a garage, you won't need to insulate, let alone control its temperature. A pole barn can be a different story. Pole barns have many uses including as an animal home, workspace, living space, or storage for items that require consistent temperatures. In the extremes of hot summers and cold winters, a properly installed and maintained heating and cooling system is necessary.
Let's go through some of your options for heating your pole barn.
1. Furnaces
Furnaces are one of the most common forms of heating a space. Furnaces work by burning gas or propane to heat a building. These work best with insulated pole barns. You will also need a forced-air system to distribute heat throughout your pole barn. Ductwork can either be tucked away or left out in the open, depending on the use and traffic in your pole barn.
2. Heat Pumps
Others prefer a heat pump, typically a more energy-efficient option than the standard furnace. Heat pumps combine a heating and cooling system all into one efficient unit. Due to its versatility, you can use this one system all year! The system basically works by drawing warm air from outside the pole barn to inside it. In the summer months, the direction gets reversed to get rid of the hot air inside. There are both air-source heat pumps and geothermal/water-source heat pumps. Talk to your contractor to know what is the best option for your location.
3. Radiant Heating Systems
Radiant heating is another option for you to consider. With this heating model, you will need to decide on the heat coming out of the ceiling or the floor. Radiant heat systems will usually be more efficient than forced-air models because you won't lose any heat in the ductwork. With radiant heat, you will warm objects directly instead of heating up the air within your pole barn.
Finding the Right Heating Option for Your Pole Barn
There are many options for you to control the temperature of your pole barn as we move into winter. Working with an experienced contractor will ensure you get the right experience from your pole barn. You will also need the right materials for your building - that is where Mansea Metal comes into the picture. We are metal fabricators that can produce full pole barn kits for you and we can even recommend contractors that we trust. Give us a call today to discuss your needs.