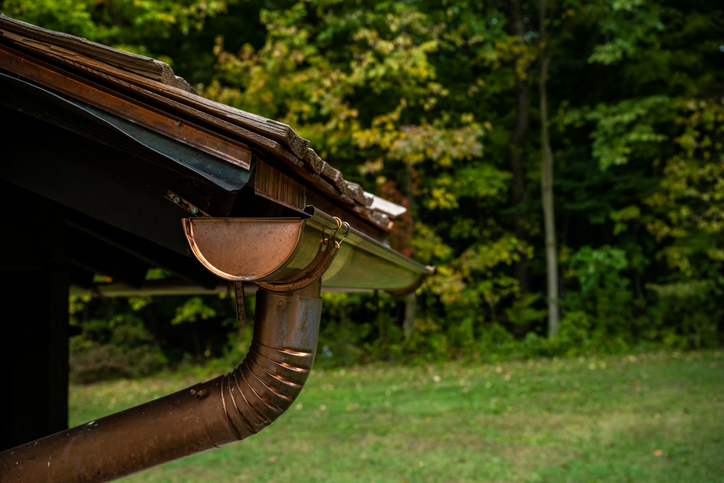 The finishing touches can be the difference between something that lasts and something that gets worn out quickly.
Pole Barns make for great homes, workspaces, horse-homes, equipment storage areas, and more. Here at Mansea Metal, we fabricate the metal panels you will need to have your own pole barn. Once you have all the metal panels plus other materials for your pole barn and have a contractor to assemble it all (don't worry, we have names of contractors we trust), don't forget the finishing touches. One essential addition to your pole barn is your gutter system. Whether finishing your new pole barn or adding on to your existing one, gutters will help you protect your building, your property, and even your bank funds!
Keep reading to learn more about the benefits of having gutters on your pole barn.
1. Protect Your Family and Your Belongs
Imagine walking into your pole barn and having sheets of runoff water dump on your head. Additionally, the mass runoff can lead to pools of water on the ground around the perimeter of your building. The rain is bad enough, no one wants to be drenched like that! Gutters can prevent this sheeting of water. No matter if the rain trickles or pours, gutters will help direct rainwater where you need it to go.
2. Gutters Help Prevent Leaks
Leaks are the enemies of homes, storage buildings, garages, and any other structure on your property. Even if you have quality metal paneling and roofing, like the materials produced by Mansea Metal, you will need to take the extra step of installing gutters to significantly lower the chances of leaks. Garden tool, vehicle, or agricultural equipment doesn't do you any good if they have been waterlogged. Also, if water leaks into your building during the winter, parts of your structure may lose their integrity through the freezing and thawing process.
3. Keep Your Foundation Strong
Keeping water away from your building is a great way to prevent serious problems. Without gutters, the runoff rain and water along the perimeter of your pole barn will become exposed to pools of water. This runoff will inevitably trickle down into your foundation and compromise the structure at its base. The excess water could mean the surrounding soil degrades or a sink and shift of your building depending on your foundation choice.
4. Protect the Money in Your Wallet
Who wants to pay double for anything? You're right, no one! All of the dangers we listed above of not having gutters on your metal pole barn will translate to costing you money. Whether your soil and foundation degrade or water leaks into your building, you will need to pay for these repairs. Repairing and replacing your property is like paying extra for something. If you protect your property by installing gutters, you can keep more money in your wallet instead of spending it on repairs.
Get Quality Pole Barn Materials with Mansea Metal
A metal pole barn can be a great addition to your property. Pole barns are great if you need equipment storage, an extra place to work, a horse barn, or anything else you might need. Make sure to add the finishing touch to your pole barn by adding gutters to protect your property. When you need materials for your metal pole barn, consider Mansea Metal. Our quality materials can be made to order, so you get exactly what you need. Give our team a call today.