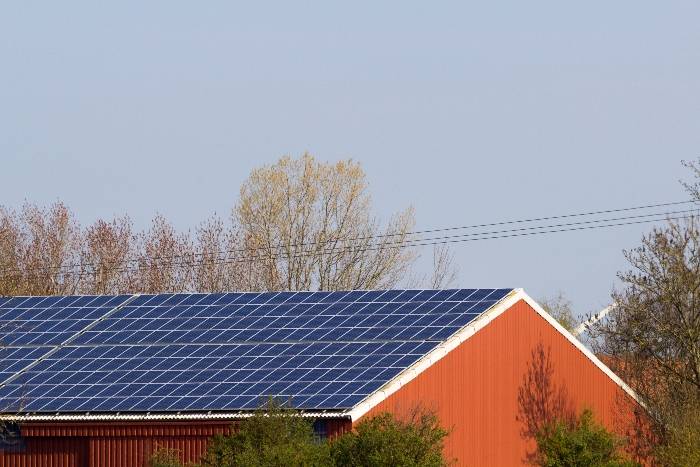 Unsustainable living is no longer an option.
People have become increasingly concerned about the environment, energy-efficiency, and reducing their negative impact on the world. Many people now turn to alternative energy as a means of conscientiously providing their power needs. One method used is solar power through having solar panels on a home or business's roof. People with pole barns use solar panels as a means to power their building in an environmentally friendly way.
Keep reading to learn more about what you need to know before installing solar energy panels on your pole bar.
1. Consider the Location of Your Pole Barn
If you live in cloudy, rainy areas, solar panels might not be the best for you. Take a look at the average number of sunny days per year for your area when assessing how successful solar panels would be for your pole barn. Then turn your attention to your specific property. Will your panels face South or East? Will they be on the ground? The more sunshine on your solar panels, the more electronics you will be able to power.
2. Condition of Your Pole Barn's Roof
Next, consider the condition of your pole barn's roof. Has it recently been redone or completed for the first time? Have the supporting structures inspected to ensure you won't have any problems with your roof or the added weight of your solar panels.
3. Learn About Solar Panels
There is a lot to know about solar panels. Make sure to shop around to get the best price for your panels and their installation. Do your homework on the type of panels you want and need and the best installers in your area.
4. Learn About Your City Codes and Zoning Regulations that may Apply to Solar Panels
Does your city require a permit for solar panel installation? How about a specific permit for installing on pole barns? Are there zoning restrictions that you need to make sure to follow? Follow up about these questions with a city official before you start your project. If you wait until after your installation, you could be fined or forced to remove your solar panels.
Get the Most Out of Your Pole Barn with the Right Materials
No one wants to create harm in the world. If you will pursue this through the energy-efficiency of solar panels, make sure you have the right materials built into your pole barn. Mansea Metal is a metal fabrication company that can supply you with the materials needed to get the right pole barn for you and your family. We partner with professional contractors who use our quality materials to design and build the pole barn that will satisfy your needs.