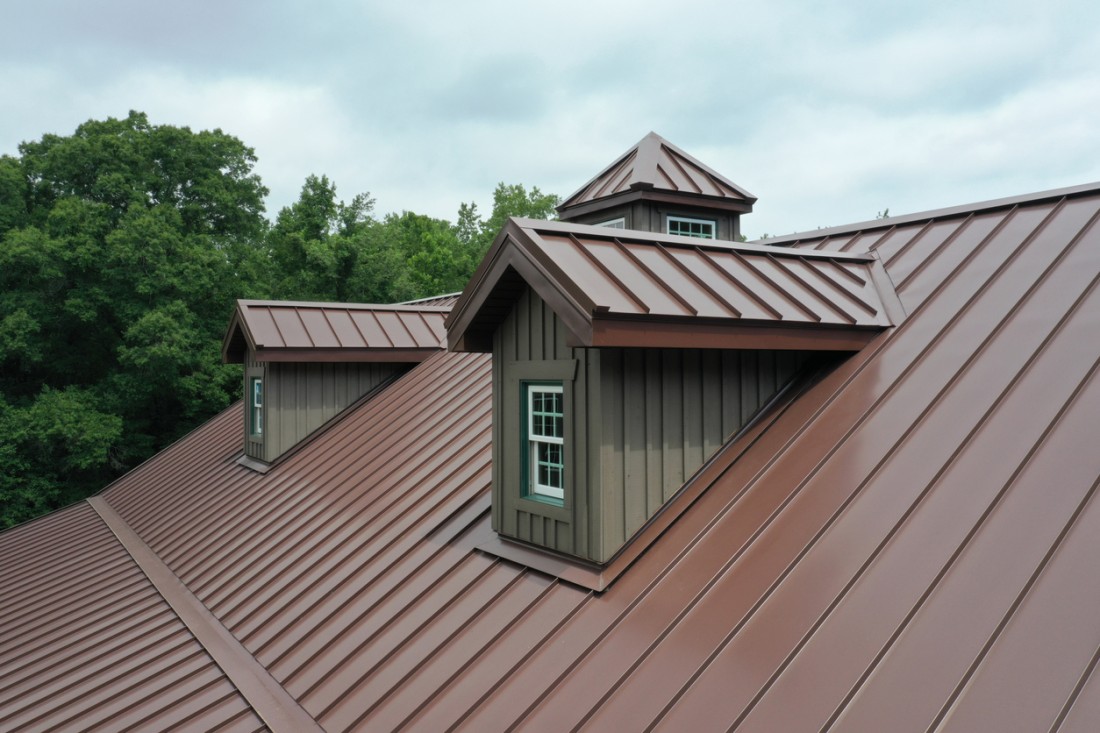 Original Blog Published April 24, 2019
This year, the Midwest, Central, and Eastern states experienced a more mild winter. States in these regions received heavier rainfall and below-average snowfall throughout the months of December to February. Winter is typically hard on home exteriors, but this year's weather caused extra hidden damage and cleaning issues for homeowners. With slushier winters that result in more water intake, roofs can quickly show signs of damage.
Metal roofs protect homes from many problems a standard roof cannot, including being fire resistant, lightweight, and energy efficient. However, there are still some spring cleaning tasks that will help you extend the life of your metal roof. If you haven't already, make sure to follow these tips from Mansea Metal for your metal roof maintenance.
Clear Your Gutters
Your gutters help to manage the rainfall near your house. When properly installed, a working system will draw water off your roof, down to ground level, and away from your home. This process slows when branches, dirt, leaves, toys, and anything else gets caught there.
Get a ladder and yard waste bag to clear out the larger items blocking water flow. Use a garden hose to force out the dirt and bits of ripped leaves or twigs. Additionally, when your gutters are clogged, they become heavy and may start to bend, sag, or even fall off your roofing structure. Be sure to clear your gutters more than once a year during your spring cleaning for optimal results.
Prune Your Trees
Trees add natural beauty to your home while helping to keep it cool on hot summer days—adding value to your home right now and when you decide to sell it. But, left to grow without any checks, a tree could end up hurting the house it should protect.
Pruning at the beginning of spring can help prevent new branches from damaging your roof by scratching or banging into it when the wind blows up. Just as we previously mentioned about clearing your gutters, leaving trees unpruned can result in excessive leaves falling into your gutters and clogging them once again.
Check Your Home's Insulation
The ventilation in your attic space makes a big difference in your home's insulation and roof life. Proper ventilation can help you regulate indoor temperatures and stop water buildup. Your roofing contractor will work your home's insulation into their plan for your roofing needs. But you need to be on the lookout for moisture that comes with the heavy spring rainfalls.
Look for mold or mildew growth; if you find any, make sure to have a professional inspect the area immediately to prevent further damage.
Mansea Metal: The Roofing Company You Can Trust
If you need a metal roof repair or replacement after completing our spring cleaning checklist, the professionals at Mansea Metal are here to help. We offer various types of metal roofing, including:
A metal roof is a great addition that will continue protecting your home for years to come. The metal roof experts at Mansea Metal use nothing but the best roof materials and provide maintenance, material creation, and installation services. Give us a call today at (859) 744-4475 to start your project.