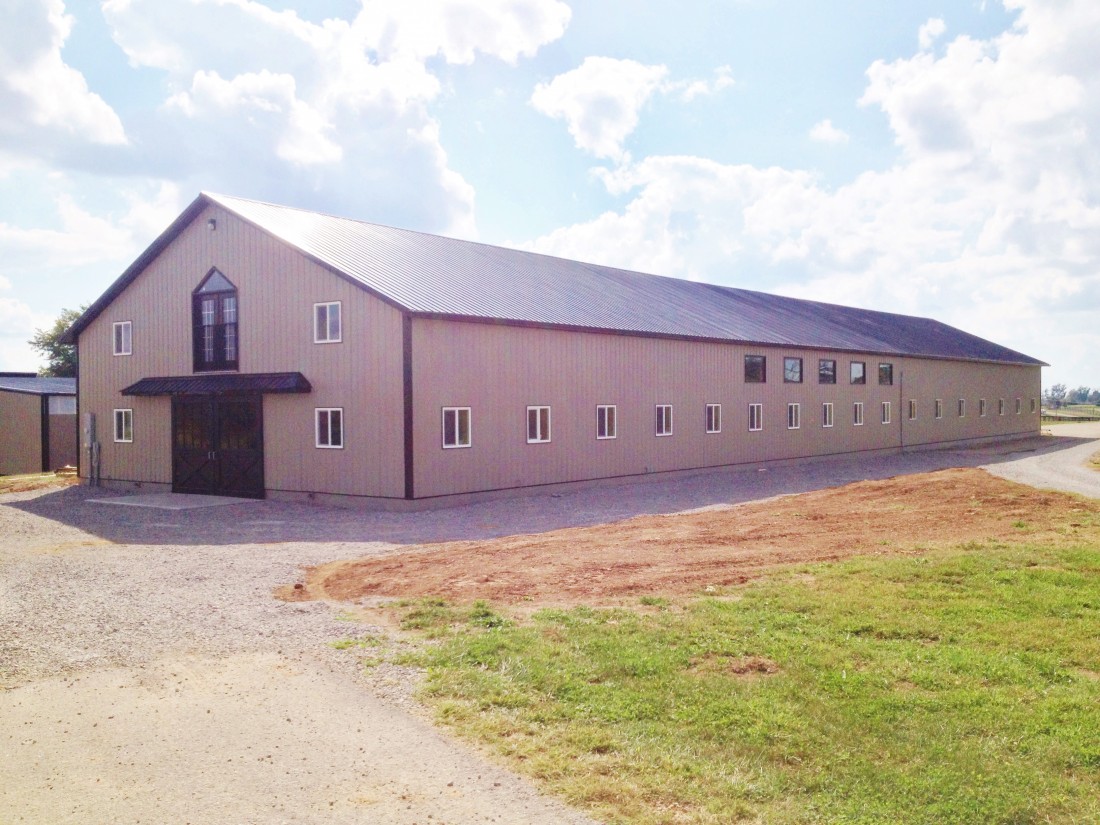 The Kentucky Derby is quickly approaching - one of the most exciting times for horse enthusiasts! As a Kentucky rooted company, we know a thing or two about horses and how to create the perfect equestrian post-frame building. We not only focus on the ease of use for the owner, but also comfortability for the horses, the sturdiness of the pole horse barn, and beautiful design to complement your home or farmstead.
To assist in planning your dream stall barn, we have compiled a few tips to help you design and plan your horse stall pole barn to be as efficient as possible.
Dedicate Some Space:
Wash Stalls: Having an interior space to bathe and groom your horse is a smart choice when the weather becomes unpredictable.
Food/Drink Space: Easy access for food and water is convenient - dedicate a small storage area for these necessities.
Tack Rooms: A small room built just for housing your bridles, saddles, blankets, and grooming equipment is a great use of space and will grant you quick access.
Interior Riding Space: If budget allows, consider allocating resources to an interior riding space, like below, to exercise your horses in all types of weather.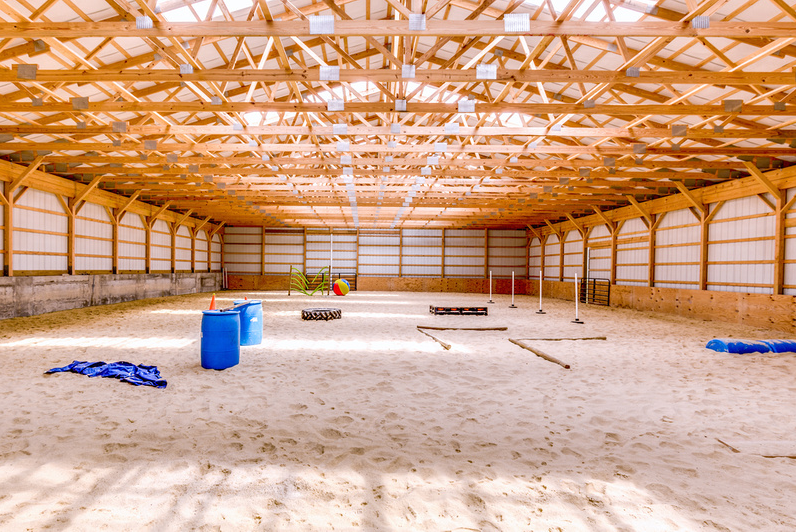 Ventilation: Adequate airflow is critical for the health of your beloved horses. A ventilation system should be installed to maintain quality airflow and happy, healthy horses.
Forward Thinking: You may have only 2 horses now, but you could potentially get more. Build a few more stalls than you need to avoid overcrowding in the future.
Lighting: Natural lighting is far more beneficial to your horses then electric. Windows are the perfect addition to your stall barn and provide an added ventilation source.
Design: While functionality is the most important, the design is a close second. With 21 metal color choices and limitless options, Mid Western Buildings offers completely custom equestrian pole barns to match your style, budget, and needs.
Between adhering to local building codes and helping you choose the best options and add-ons, Mid Western Building's will assist you every step of the way. Call our Kentucky office at (859) 744-0022 or our Illinois office at (217) 864-5835 for more information.